Xi Zhang*
Department of Chemistry, Tsinghua University, Beijing 100084, China
"Supramolecular Free Radicals" refer to free radicals stabilized or activated by a supramolecular approach. In this presentation, I will discuss how to employ supramolecular chemistry of cucurbit[7]uril (CB[7]) for rational tuning and control over the activity of organic radicals, which can lead to construction of functional supramolecular materials and enriching the realm of supramolecular catalysis.
We employed the electron-withdrawing effect of the carbonyl groups of CB[7] to lower the LUMO and HOMO energy of a derivative of naphthalene diimide (NDI) through supramolecularcomplexation, thus greatly promoting the process of the photo-induced electron transfer (PET) between NDI and bromide anion. As a result, NDI radical anions formed by the PET process displayed a higher yield and better stability.[1] When NDI was replaced by perylenediimide (PDI), the PDI radical anions could be a more effective near infrared system with enhanced photothermal conversion. [2]
Considering that CB[7] can stabilize free radical anions as mentioned above, we wondered if it could be used to activate free radicals cations. For this purpose, CB[7] was introduced onto each side of a derivative of 1,4-diketopyrrolo-[3,4-c]-pyrrole (DPP). Throughout the oxidation process of DPP, the key intermediate, electron-deficient DPP radical cation, was activated by the electron-withdrawing carbonyls of CB[7]. The formation of supramolecularly activated radical cations induced a drastic decrease of apparent activation energy, thus significantly accelerating the Fenton oxidation. [3]
References
[1]Q. Song, F. Li, Z. Q. Wang, X. Zhang, Chem. Sci. 2015, 6, 3342.
[2] Y. Jiao, K. Liu, G. T. Wang, Y. P. Wang, X. Zhang, Chem. Sci. 2015, 6, 3975.
[3] Y. Jiao, W.-L.Li, J.-F. Xu, G. Wang, J. Li, Z. Wang, X. Zhang, Angew. Chem. Int. Ed. 2016, 55, 8933.
Biography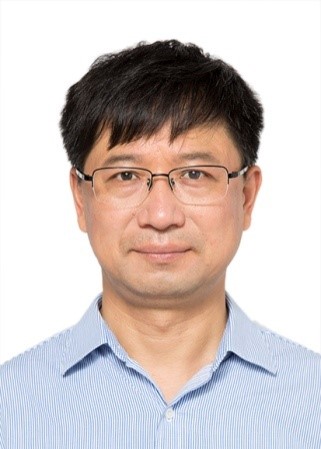 Prof.Xi Zhang received his BS in Analytical Chemistry (1986), MS (1989) and PhD degrees (1992) in Polymer Chemistry and Physics at Jilin University under the supervision of Prof. Jiacong Shen. During his PhD studies, he spent one more year at the Institute of Organic Chemistry, University of Mainz, Germany, as a joint-training PhD student under the supervision of Prof. Helmut Ringsdorf. He joined the Department of Chemistry at Jilin University as a lecturer in 1992 and was then promoted to full professor in 1994. He moved to Tsinghua University in 2003. Currently, Xi Zhang serves as the Chair of the Academic Committee of Tsinghua University, Director of Chemical Science at the National Natural Science Foundation of China (NSFC, 2014-), Vice President of the Chinese Chemical Society (2010-), and President of the Pacific Polymer Federation (2016-). He was elected as Member of Chinese Academy of Science (2007), Fellow of the Royal Society of Chemistry (UK, 2008), and Fellow of the American Chemical Society (USA, 2016). He has been devoted to combining polymer chemistry and supramolecular chemistry, leading to advancement of molecular engineering of functional supramolecular systems. His research interests include: supra-amphiphiles for controlled self-assembly and disassembly; methods of controllable supramolecular polymerization; supramolecular chemistry at interface; selenium-containing polymeric materials.