Hui-Ming Cheng1,2, *
1Shenyang National Laboratory for Materials Science
Institute of Metal Research, Chinese Academy of Sciences, 72 Wenhua Road, Shenyang 110016, China
2 Low-Dimensional Material and Device Laboratory
Tsinghua-Berkeley Shenzhen Institute (TBSI), 1001 Xueyuan Road, Shenzhen 518055, China
*Email address: cheng@imr.ac.cn
In recent years, electrochemical energy storage devices, such as supercapacitors, lithium-ion batteries and lithium-sulfur batteries, have been extensively explored in response to the ever-increasing demand for clean energy and climate change mitigation technologies. Carbon materials with different structures and functionalities play a key role in various energy storage devices for use as electrodes, conductive fillers, coating layers, etc. [1]. Nanocarbons, including carbon nanotubes (CNTs) and graphene have unique low-dimensional structures, good electrical conductivity, high strength, and desirable chemical stability. Therefore, nanocarbons are expected to find extensive and important applications in the field of electrochemical energy storage [2-5].
We have fabricated a serious of nanocarbon-based hybrid electrode materials by either mechanical mixing, hydrothermal deposition, in situ growth, and selective filling [5-7]. These hybrid electrode materials showed desirable electrochemical properties in terms of long cycling life, good high rate capability, and high reversible capacity. The working mechanism of nanocarbons in hybrid electrodes was investigated by an in situ TEM approach. It was found that nanocarbons take a significant role in forming electrical conductive network and preventing the volume expansion of active materials [6, 8, 9]. And we also designed and developed nanocarbon-based sandwich structure, integrated structure and flexible structure for high-capacity, high-power, long-life and high energy lithium-sulfur batteries [10-12].
Using graphene and CNTs in flexible energy storage devices is another emerging field, and we have also explored several kinds of nanocarbon-based flexible electrodes [13-14]. Based on the understanding of electric double layer and tuning electrochemical potential windows [15], a smart lithium ion capacitor with an extra Li electrode to monitor the operation state and to regenerate its capacity was developed [16], which can allow a real-time diagnosis of capacity decay, safety control, and self-healing of a degraded capacitor through a feedback system [17]. The smart electrochemical energy storage devices can work as a bridge that connects users and R&D engineers to create a safer and more intelligent electrochemical energy storage future.
References
[1]C. Liu, F. Li, L. P. Ma, H-M.Cheng, Advanced Materials, 22 (8), E28-E62, (2010).
[2]J Liang, Z-H Sun, F Li and H-M Cheng, Energy Storage Materials, 2:76-106 (2016).
[3]L. Wen, F. Li and H-M Cheng, Advanced Materials, DOI:10.1002/adma.201504225 (2016).
[4]G. M. Zhou, F. Li, H-M. Cheng, Energy & Environment Science, 7 (4), 1307-1338, (2014).
[5]Z. S. Wu, G. M. Zhou, L. C. Yin, W. C. Ren, F. Li, H-M. Cheng, Nano Energy, 1 (1), 107-131, (2012).
[6]W. J. Yu, C. Liu, P-X.Hou, L.L. Zhang, X.-Y. Shan, F. Li, H-M. Cheng, ACS Nano, 9:5063-5071(2015).
[7]G. M. Zhou, D. W. Wang, et al, Chemistry of Materials, 22 (18), 5306-5313, (2010).
[8]X-Y. Shan, et al, J Mater Chemistry A 2 (42), 17808-17814, (2014).
[9]W. J. Yu, L. L. Zhang, P. X. Hou, F. Li, C. Liu, H. M. Cheng, Adv Energy Materials, 1501755 (2016).
[10]G. M. Zhou, et al, Advanced Materials, 26 (4), 625-631, (2014).
[11]G. M. Zhou, et al, Advanced Materials, 27 (4), 641-647, (2015).
[12 ]G. J. Hu, et al, Advanced Materials, 28, 1063 (2016).
[13 ]N. Li, Z. P. Chen, W. C. Ren, F. Li, H-M. Cheng, PNAS 109 (43), 17360-17365, (2012).
[14]Z. Weng, Y. Su, D. W. Wang, F. Li, J. H. Du, H-M. Cheng, Adv Energy Mater, 1 (5), 917-922, (2011).
[15 ]Z. Weng, F. Li, D. W. Wang, L. Wen, H-M. Cheng, AngewandteChemie 52 (13), 3722-3725, (2013).
[16]X-Y. Shan, et al, Energy Storage Materials 1: 146-151 (2015).
[17]X-Y. Shan, F. Li, D-W. Wang and H-M. Cheng, Energy Storage Materials, 3: 66-68 (2016).
Biography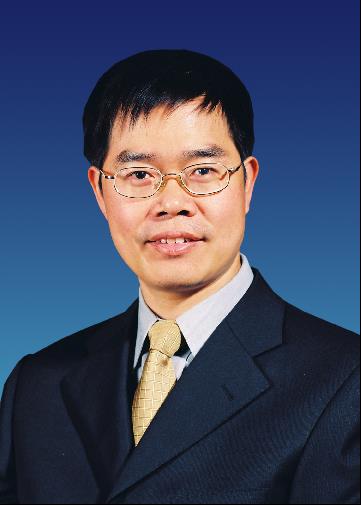 Dr. Hui-Ming Cheng is Professor and Director of Advanced Carbon Research Division of Shenyang National Laboratory for Materials Science,Institute of Metal Research, Chinese Academy of Sciences, and also Director of Low-Dimensional Material & Device Laboratory, Tsinghua-Berkeley Shenzhen Institute.His research activities focus on carbon nanotubes, graphene, 2D materials, energy storage materials, and photocatalytic semiconducting materials. He has published over 500 papers with citations >42000 and is recognized as a Highly Cited Researcher in both materials science and chemistry fields by Thomson Reuters. He used to be the Editor ofCarbon and Editor-in-Chief of New Carbon Materials, and is now the founding Editor-in-Chief of Energy Storage Materials.