Zhaohui Wang
Beijing National Laboratory for Molecular Sciences, Key Laboratory of Organic Solids,Institute of Chemistry, Chinese Academy of Sciences
E-mail: wangzhaohui@iccas.ac.cn
Non-fullerene acceptors have recently attracted tremendous interest due to their potential as alternatives to fullerene derivatives in bulk heterojunction organic solar cells. Here we report two novel perylenebisimide (PBI) acceptors, SdiPBI-S, SdiPBI-Se, in which sulfur and selenium atoms were introduced into the perylene core. With a well-established wide-bandgap polymer (PDBT-T1) as the donor, a high efficiency of 7.2%-8.4% with an unprecedented high FF of 70.2% is achieved for solution-processed non-fullerene organic solar cells.
Furthermore, two kinds of conjugated C3-symmetric perylene dyes, namely triperylenehexaimides (TPH) and selenium-annulated triperylenehexaimides (TPH-Se), are efficiently synthesized. Single-crystal X-ray diffraction studies show that TPH displays an extremely twisted three-bladed propeller configuration and a unique 3D network assembly in which three PBI subunits in one TPH molecule have strong π-π intermolecular interactions with PBI subunits in neighbouring molecules. TPH and TPH-Se acceptors-based solar cells show high power conversion efficiency of 8.28% and 9.28%, respectively, which mainly results from the combined properties of broad and strong absorption ability, appropriate LUMO level, desirable aggregation, high electron mobility and good film morphology with the polymer donor. Our results suggest that non-fullerene acceptors have the enormous potential to rival or even surpass the performance of their fullerene counterparts.
References
[1] D. Meng, D. Sun, C. Zhong, T. Liu, B. Fan, L. Huo, Y. Li, W. Jiang, H. Choi, T. Kim, J. Y. Kim, Y. Sun,* Z. Wang,* and A. J. Heeger. J. Am. Chem. Soc, 2016, 138, 375-380.
[2] D. Sun, D. Meng, Y. Cai, B. Fan, Y. Li, W. Jiang, L. Huo,*, Y. Sun,* and Z. Wang*, J. Am. Chem. Soc, 2015, 137, 11156-11162.
[3] W. Jiang, Y. Li, Z Wang*. Acc. Chem. Res. 2014, 47, 3135–3147.
Biography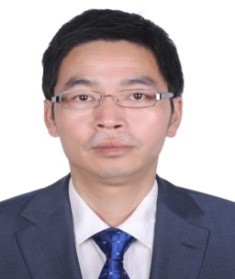 Prof. Wang's group has synthesized numerous extended pi-conjugated systems with novel properties. His work has displayed not only a great creativity in the synthesis of exciting new molecules but also real insight in structure/properties relationships and also the application to organic electronics. He is the author or coauthor of more than 130 articles in leading chemistry journals. The publications have been cited more than 3000 times.